Questions To Ask When Shopping For A Home.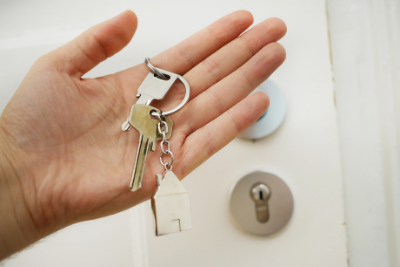 By Skylar Ross, of Innovative Materials.
Welcome to the best online resource for trending projects to increase your home's value. Call or text (225)-234-0022 for more information!
When working with a realtor during the home buying process, many buyers expect the realtor to have all of the answers. While most realtors are undoubtedly valuable resources with a wealth of information about all of the properties in the area, there are some items they simply forget to cover when providing a rundown on a house. As a result, it is important for the buyer to ask the following essential questions to avoid unwanted headaches after purchasing their home!
1. How old is the roof?
When shopping for a new home, people often focus on the interior elements, like trendy kitchens, spacious master bedrooms, or luxurious bathrooms. While these elements are important, they do little to tell you whether or not the home has "good bones".
The roof is a far less exciting element that often gets overlooked when shopping for a home, it is absolutely essential in maintaining the home's structural integrity. In addition to enhancing a home's attractive aesthetic, a good roof should also provide a solid insulative element to help control energy bills and prevent the unwanted flow of air, moisture, noise, and debris into and out of the building.
Most roofs,  such as asphalt shingles and wood shakes, tend to break down after about 20 years, so it is important to ask about the age and condition of the roof. For homes that are having roofing issues, an asphalt or shake roof repair may be an option for tackling the problem area if the roof is still relatively new. However, if the roof is over 15 years of age, a repair will likely be nothing more than a temporary fix, and it is worth considering the advantages of upgrading to a modern composite roof and seeing if the seller will make provisions with you as part of the home closing.
2. What framing materials were used during construction?
Quality homes have quality building envelopes – those elements that help keep the conditioned, interior air separate from the unconditioned, exterior air. Some important elements of the building envelope include the roofing, siding, insulation, and framing.
In terms of house framing, many modern developers are taking advantage of the benefits of insulated concrete forms (ICF) over traditional oriented strand panels. ICF provides an airtight barrier with elite thermal mass, which aids in regulating interior temperatures and keeping energy bills under control. It also has excellent mold-, insect-, and fire-resistant properties ensuring that the house's construction is not undermined by the forces of nature. Therefore, be sure to ask about the framing materials, and weigh in on their value to the home.
3. When was the garage door last serviced?
The average American household opens and closes its garage door about four times a day. Given this rate of usage, the torsion springs that lift and lower the door will wear out in about seven years.
In addition to old torsion springs becoming slow, inefficient, and potentially dangerous, the face of the garage door is likely to accumulate damage, detracting from the home's curb appeal. As a result, it is important to find out as much as you can about the garage door's history from the realtor, looking at all of the modern and rustic garage doors that can help give the property a boost.
Working with a realtor is a great way to stay in the loop on local property updates when shopping for a home. Nonetheless, it is still a great idea to remain proactive throughout the process to ensure that all your concerns are alleviated. By asking your realtor these three questions mentioned above, you can feel confident that the homes you are considering are of the highest quality.
To read more of our blogs, click here!
Skylar Ross is a contributor to the Innovative Materials blog. He is a content writer for the construction and home improvement industries with an interest in landscaping, outdoor remodeling, and interior design. Skylar is focused on educating homeowners, contractors, and architects on innovative materials and methods of construction that increase property value, improve sustainability, and create a warm and welcoming ambiance.
We want to help you with all of your real estate needs, so if you want more staging tips, want to know your home's value, or have any questions, call us at (225)-234-0022 or click the button below!
CONTACT US