Why You Should Work With A Real Estate Team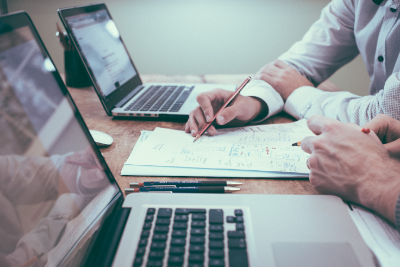 Welcome to the best online resource on Why You Should Work With A Real Estate Team. Call or text (225)-234-0022 for more information!
The decision to buy, sell, or invest in real estate is one that can be very stressful for some. You should not have to work alone throughout a process like this. There are many reasons why you should work with a real estate team to buy or sell a home, but we are going to highlight the top 5 benefits of working with one.
1. We know the inventory
Agents know what the market is like, and what to expect in the future, for the most part. Agents know what is selling and what is not getting as much traffic. We hear your wants and needs when looking for a home, and we will work to find exactly what you are looking for.
2. We have a more available schedule
Working with a real estate team means that you do not have to do additional work on top of your full time job. Working with real estate is a full time job in itself. When working with a team, you will not have to make time to schedule an appointment to have people come look at your house when you could be relaxing. Agents can show your house with the convenience of you not even having to be home! Agents can work around your when scheduling showing appointments.
Also, a team will take care of all the paperwork, marketing and other time-consuming yet necessary processes to get your home sold. They will host the open houses, talk to the families that look at it, and collect and share all feedback.
3. Days on market is lower
Homes are more eye-catching to the public when they are fresh on the market, so the longer that a home is on the market, the less people become interested in it. When listing your home, agents will work with a multiple listings service to get your home sent out to many buyers agents, which makes it easier to find buyers who are looking for exactly what your home offers.
4. We take care of negotiations
Who doesn't love getting more than what they were originally wanting?
An agent wants to get you the best deal possible when buying or selling a home, so we will practice negotiation tactics to ensure we are capable of working through all negotiations – no matter how tough they are. Also, experienced real estate agents have already gone through a plethora of unique negotiation situations that also improves their skills. They know what to say and what not to say so that the negotiation goes as smooth as possible.
5. We get your home staged
Like we have said before, agents know what is being sold and what is not. Real estate teams usually have connections with top tier staging companies who can make your home look desirable to all potential buyers on the market. If a part of the home is not as attractive, we can add all the right touches to make it look better!
Whether you are looking to buy, sell, or invest in real estate, it is always better to work with a team! We want to help you with all your real estate needs, so just reach out to us by calling (225)-234-0022 or click the button below!
CONTACT US