5 Winter Staging Tips That Will Get Your Home Sold!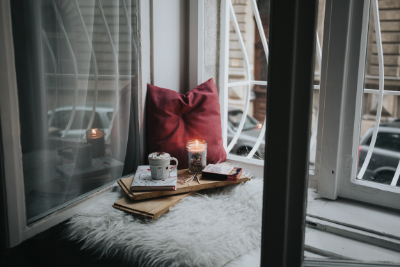 Welcome to the best resource for 5 Winter Staging Tips That Will Get Your Home Sold. Call or text (225)-234-0022 for more information!
Follow these tips for some ideas to get your home staged in the best way during the winter, and get your home off the market as quick as possible!
1. First Impressions are key
First impressions make or break what someone thinks of your home, so it is important to make a good one! Keep both the interior and exterior of your home looking nice and presentable. Curb appeal is an important feature, some things you can do to make your home's exterior looking nice is to keep the yard clean, clear any clutter like toys, and keep trees or bushes neatly trimmed. You can hang a colorful wreath on your door or put a new doormat out. If you want to go all the way, you can even repaint the exterior, update your mailbox, or replace your house numbers!
2. Turn up the heat
This one is simple, take advantage of the colder weather by turning up the heat! This will keep potential buyers who are touring your home want to stay inside longer.
3. Lighten it up
Now that it is getting darker earlier in the day, have your home well lit both inside and outside to give it a more delightful and homey feel. Outside you can hang some string lights around trees or bushes, or even add some lighting along your walkway to make it better lit up. On the inside, clean your light bulbs or even replace them if they do not look bright enough. Also, open the curtains and blinds during the day to allow lots of natural light to come in.
4. Clean the house
Have your house looking spotless, and make sure there are no unusual odors lingering around. Clean the floors, curtains, furniture, and dust all your fans, shelves, or any other spots that easily collects dust. Also, creating a scent appeal will help make the home seem more pleasurable to potential buyers. Comforting scents like vanilla or cinnamon will help create a scent appeal, but try to use candles instead of sprays. Click here to view a list of more comforting scents you can buy to help create a scent appeal in your home!
5. keep it cozy
Potential buyers like to be able to imagine themselves living in the homes they are looking at, so decorate your home in a way that will allow them to do this. If you are wanting to decorate using a specific color scheme, try using warmer colors. For these colder months, lay out some accent pillows and fuzzy blankets in the living room to make it seem more inviting. Have your furniture facing each other, seated in a circle, rather than having them all pointed towards one object. If you have a fireplace, decorate it! Style it up by adding flowers or plants, framed photos, candles, or any other cute, smaller decorations. In your kitchen, set up a coffee or tea area, this will allow potential buyers to imagine picture themselves sipping their hot beverages and warming up. Click here for more tips on how to make your home cozier!
To read more of our blogs, click here!
We want to help you with all of your real estate needs, so if you want more staging tips, want to know your home's value, or have any questions, call us at (225)-234-0022 or click the button below!
CONTACT US