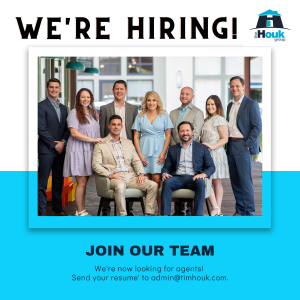 If you are a motivated individual who wants to learn all the necessary systems and processes to build a successful real estate business, we'd love for you to be a part of our team.
Our program teaches agents what they need to learn from the people who know what it takes to succeed. We give our agents every opportunity to learn, grow, take on leads, and, ultimately, close transactions. We teach our agents how to love their career and make money without giving away their lives. Our agents can make six figures while also maintaining the all-important work-life balance.
Send your resume' to admin@timhouk.com and let's get started today!