Trending Projects To Increase Your Home's Value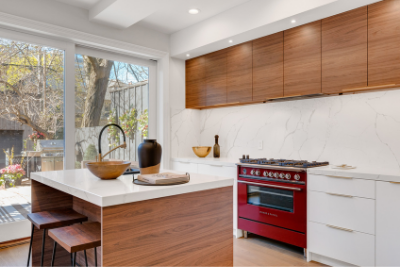 By Skylar Ross, of Innovative Materials.
Welcome to the best online resource for trending projects to increase your home's value. Call or text (225)-234-0022 for more information!
It is never a bad time to add value to your home. Whether you are planning on selling soon, or you just want a more stylish aesthetic to enjoy yourself until you do eventually list your home, remodeling is the most effective way to improve its value.
With so many new trends popping up, however, the number of options to sift through can be a little overwhelming. So, if you are looking for some help making up your mind with what to do, here are some of the hottest ideas out there right now:
1. Ditch the wallpaper
Wallpaper is going out of style in many locations as buyers make the switch to painted walls and natural materials instead. For that reason, removing wallpaper and swapping it out for a new design is ideal if you are trying to keep up with today's trends.
Depending on your home's aesthetic, you can opt for a paint color that blends in cohesively, or go with a type of indoor siding that meshes with your interior. For a unique and fun twist, an accent wall helps break up the monotony and adds a pinch of artistic flair to any home.
One style that is trending is a shiplap wall. Shiplap is a certain horizontal style of paneling that many people find very elegant. There are many shiplap wall ideas that you can choose from, so no matter what color scheme you are trying to work with, you should be able to find the perfect match for your home!
2. New Hardwood Floors
Whether you have old, weathered hardwood floors, basic laminate flooring, or carpet, new hardwood floors will add value to any home! There are a ton of different hardwood flooring trends to choose from, including real, premium hardwood, reclaimed gray hardwood, vinyl hardwood paneling, or hardwood veneer flooring.
Each of these styles looks exactly like hardwood and can be installed in multiple tones, patterns, and textures. Hardwood veneer is a budget-friendly option that will still add value to your home because the top layer is made of real hardwood, while the middle and bottom layers are made from more eco-friendly materials.
3. Quartz countertops
While new quartz countertops can cost a pretty penny upfront, they are well worth it when it comes to getting a return on your investment. Nothing dazzles potential buyers and raises your property value like a set of brand new countertops.
Quartz countertops can be installed not only in the kitchen but also in the bathrooms. Quartz is known for its timeless, shimmering beauty, durability, and versatility. There are also a plethora of color options, as well. Many quartz countertop suppliers are happy to dye your quartz to whatever color you are wanting, as well as imbue it with patterns and designs of your choosing.
Get The Most Bang For Your Buck With These Remodeling Projects!
Following these tips will help you get your home's value as high as possible. Swapping wallpaper out for regular paint or indoor siding is an affordable way to boost value. Installing fresh, new hardwood floors and/or quartz countertops will look great in nearly home, and are guaranteed to increase your property value as well.
To read more of our blogs, click here!
Skylar Ross is a contributor to the Innovative Materials blog. He is a content writer for the construction and home improvement industries with an interest in landscaping, outdoor remodeling, and interior design. Skylar is focused on educating homeowners, contractors, and architects on innovative materials and methods of construction that increase property value, improve sustainability, and create a warm and welcoming ambiance.
We want to help you with all of your real estate needs, so if you want more staging tips, want to know your home's value, or have any questions, call us at (225)-234-0022 or click the button below!
CONTACT US