Moving During Covid-19: Helpful Tips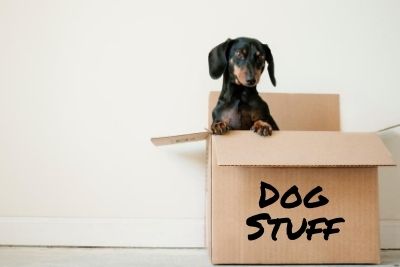 Welcome to the best online resource for helpful tips on moving during Covid-19! Call or text (225)-234-0022 for more information. Moving into a new house in the middle of a pandemic can be very nerve-wracking, so we wanted to give a few helpful tips to keep in mind while making the move!
How Covid-19 Might Affect Your Move
Know what the CDC considers "social distancing" – click here to see those guidelines!
Plan around CDC travel restrictions that might affect your move – click here to see how your move could be affected.
If traveling long distance, plan your drive out and determine which restaurants or gas stations that are open and you will want to stop at.
If you are hiring movers, choose them carefully! Ask lots of questions and check their Covid-19 protocols before deciding who you want to use.
How To Prepare For Your Move
Avoid getting free boxes from businesses that provide them.
Buy all your moving and cleaning supplies at once – and get more than you think you will need!
Clean each room thoroughly as you pack it up so you do not have to clean everything all at once.
If you hired movers, make sure you finished packing and cleaning at least 24 hours before they arrive.
Provide cleaning supplies and protective gear for your movers.
Most importantly, if you have been feeling sick with Covid-19 symptoms – let everyone who will be near you know!
Supplies You Will Need
Cleaning supplies including hand sanitizer, disinfectant wipes and/or spray, etc. Make sure to wipe down all frequently touched objects like door knobs, light switches, handles, counters, faucets, etc.
Protective gear including masks and gloves (disposable and/or rubber gloves). Make sure you are washing your hands and avoid touching your face.
Moving supplies including, boxes (again – do not use free boxes), packing tape, bubble wrap, dollies, sharpies, etc.
Donating Items You Don't Want
Many organizations are still taking donations either as pickups or drop-offs, but some are handling it differently. Make sure to check the website for where you would like to donate your items to and see what their guidelines are with taking donations.
Check any shelters in your area and see if they are accepting donations.
Sell or donate your items on Facebook marketplace.
If you are donating your items, make sure they are cleaned very thoroughly no matter who you donate them to!
Moving With Kids During Covid-19
Establish systems and routines before and after the move, this will help not only your kids with processing the move, but it will help you as well. Also, make sure your children understand and are comfortable with the move.
Finally, enjoy your new house!
Once you are finally moved in, enjoy it! Throw a virtual housewarming party, because even though it is not quite the same, you deserve to celebrate and show off your new home to your family and friends.
Click here for additional tips on buying a home, or here for selling your home!
If you have a question that is not addressed in this article, ask us here! If you would like to virtually tour any of our homes, click here!